| | |
| --- | --- |
| Posted on May 19, 2015 at 1:30 PM | |
You can claim business mileage deductions if you run a business or work as an independent contractor. Before calculating your business mileage, determine your principal place of business. This is the place from which you work most of the time. If you have an office, then your principal place of business is your office. If you work from home, then your principal place of business is your home and, in this case, you can deduct all business-related mileage.

When you use your car for both business and personal purposes, you must divide your expenses based on actual mileage. You cannot deduct the use of your car to get you to your business and back home. Refer to Publication 463, Travel, Entertainment, Gift, and Car Expenses.
To prove your deductions, keep records of your business trips as they happen. This results in a more accurate calculation than if you were to try to remember a year's worth of travels at tax time, plus, if audited, the IRS can choose to refuse your business mileage deduction claim if you don't keep detailed records.
For a list of current and prior year mileage rates see the image below.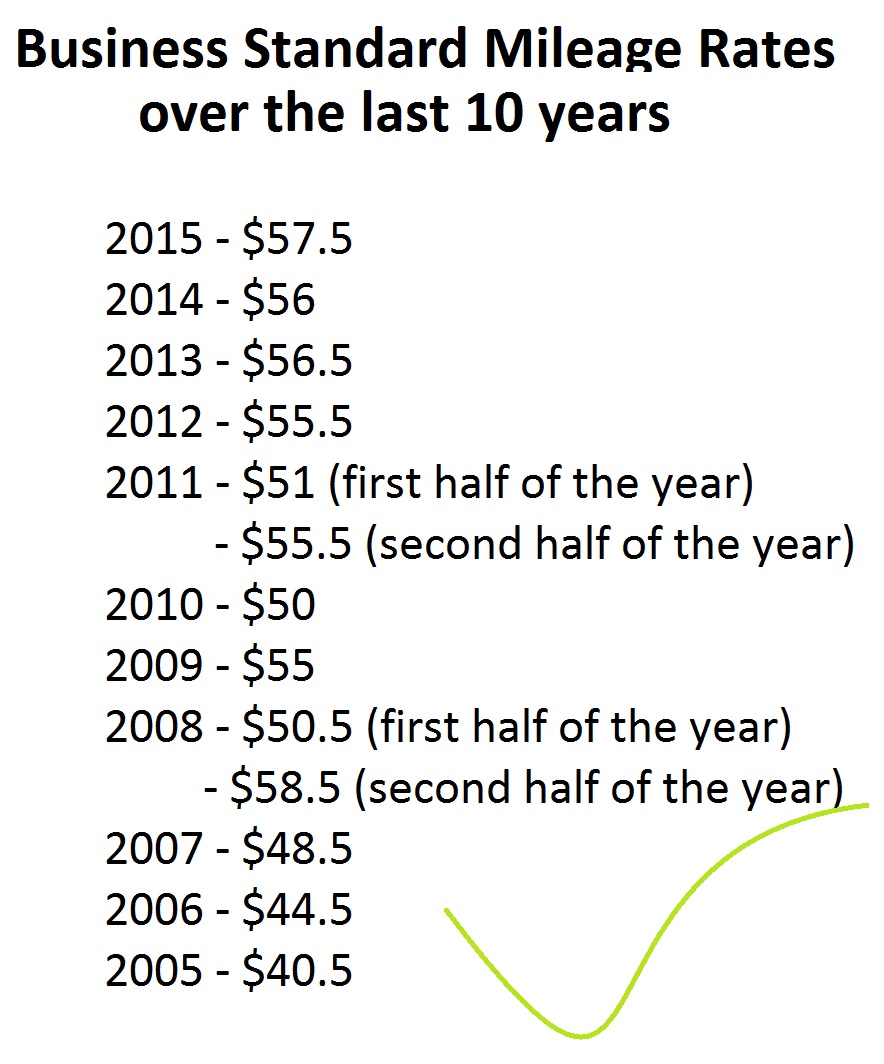 Categories: None